The DADDY-O GRANDE Store is CLOSED!
I was using a company called NIMBIT.

Nimbit has taken money from my customers
without shipping the Merchandise.

I don't know what has happened to my merchandise.
I don't know if they still have it or not.
Nimbit has turned out to be a fraudulent company.

The store will remain closed until I set up a new service.

My Apologies.
In the meantime however, You can still order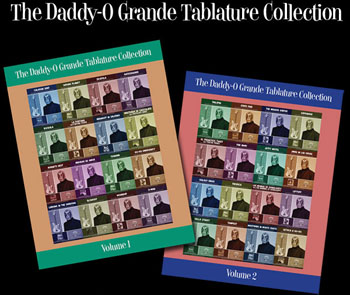 2 Books! 32 Songs!

I sell these directly!
---