KICKSTARTER Project!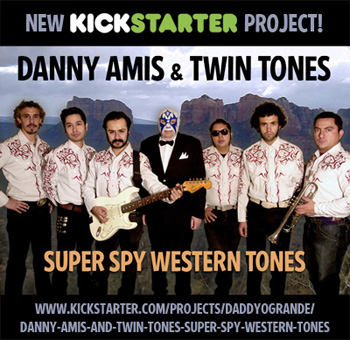 A new record featuring Danny Amis (Daddy-O Grande)
and Mexico City's Twin Tones!

Daddy-O Grande's first solo project since returning from his battle with health issues!
Los Twin Tones are favorites of the Mexico City Surf scene, famous for their own brand of
Surf/Garage instrumental combined with the Spaghetti Western sound reminiscent of
Ennio Morricone and Hugo Montenegro. Danny Amis is a longtime friend of the band
and has toured Europe with them. Last year a collaboration yielded a new album featuring
many original Western and Spy Themes with a big production.

We've gone to Kickstarter to seek your help in releasing this project.

Please click HERE for more information, and we very much hope you'll join us
and be a part of this project with us! We need your help in releasing this record!

THANK YOU!!



---

NEW!
The Daddy-O Grande Mailing List!

Yeah, I know, I'm a little slow sometimes, but I've finally set up a mailing list!
Enter your email here and click "Join"!
Once on the list, I'll be able to send you updates,new offerings and free promos!



---
Also Available!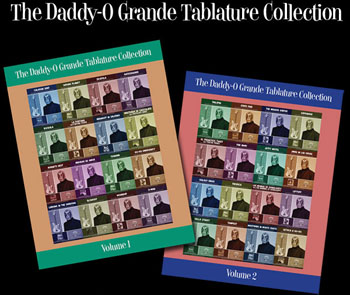 Click HERE for more information!